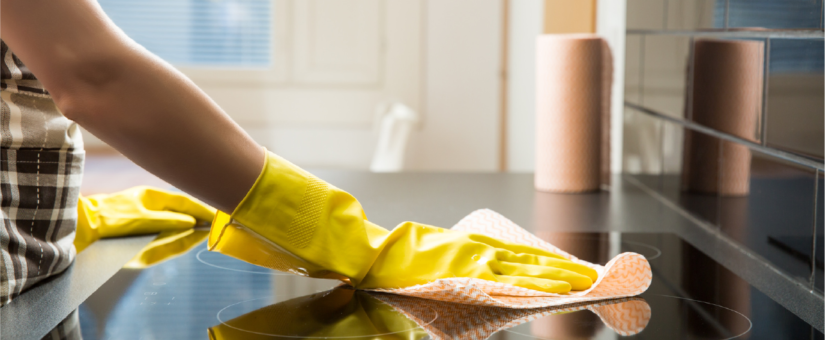 Spring is here! You can finally spend some time enjoying the fresh air outside each day and look forward to even warmer days ahead. Not only is spring perfect for fun, the mild temperatures also provide an excellent opportunity to clean up your home! So, we've gathered some of our best spring cleaning tips for your new home to get you on to a fresh start for the beautiful seasons ahead.
Your home may be new, but that doesn't mean it can't use a little sprucing up to have it looking its best!
One of the best spring cleaning tips we can give you is to remove that clutter! Not only does clutter take up a lot of space you could be using, it traps dust and other pollutants, promoting poor indoor air quality.
Your fridge experiences spills, smells, sticky situations—you name it! It's one of the most important appliances in your home and needs proper cleaning and care to run at its best.
Clean your windows inside and out! It's a lot of work, but it's one of our most important spring cleaning tips. Cleaning the glass on both the inside and outside and cleaning your screens will let more light into your home. More light means a brighter, better indoor environment!
Take it one room at a time! It's better to take it slow and get each room of your home fully clean from top to bottom before moving on to the next. Otherwise, you'll likely start cleaning parts of your whole home and never thoroughly finish.
Spring cleaning tips wouldn't be complete without mention of your yard! Prune away any branches or shrubs that have been damaged by Ottawa's frigid winter. Getting rid of the dead parts of plants will let them grow back stronger while making your landscaping look better.
Flowers add an instant brightness to your home's landscaping and there are so many great reasons to plant them—a main one being bees. Bees are vital to our planet, but their populations are diminishing rapidly due to habitat loss and increased pesticide use. Flowers like purple coneflower and wild strawberry attract bees while keeping your garden looking beautiful.
Omega Homes is proud to be Ottawa's choice custom home builder! We specialize in working with you every step of the way to build your dream home while meeting all your needs. There's nothing we can't do!
Contact us today to learn more about making your dream home a reality and visit our Facebook, Twitter and Instagram for news, sneak previews into promotions and more!